SANS 10400-XA
This module shows how DesignBuilder is used to demonstrate a building's compliance with the National Building Regulations Part XA, by following the building energy modelling route. One CPD point is available from both SACAP and ECSA.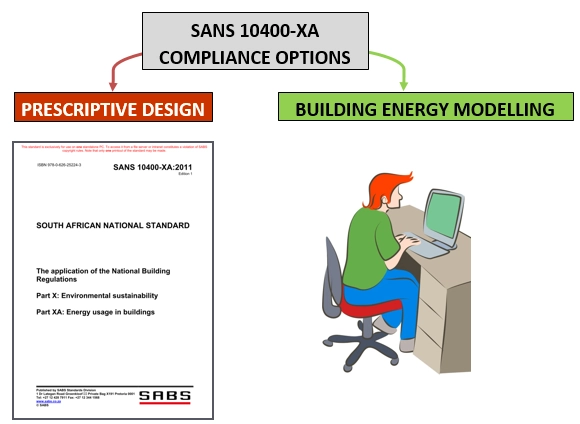 For this module we require the following:
That you have completed the DesignBuilder 3D Modelling & Simulation modules.
That you have a thorough understanding of SANS 10400 XA. (It is highly recommended that you complete a suitable training course in Part XA generally).
The following will be covered:
Brief introduction and overview of SANS 10400 XA rational assessment.
Following the Greenplan protocol for setting up a rational assessment in DesignBuilder.
Working through an example from start to finish.
An example of Greenplan's results post-processing.
An example of Greenplan's typical report structure.
For more information see our YouTube Channel, or read about the software's modules in detail on the DesignBuilder website.